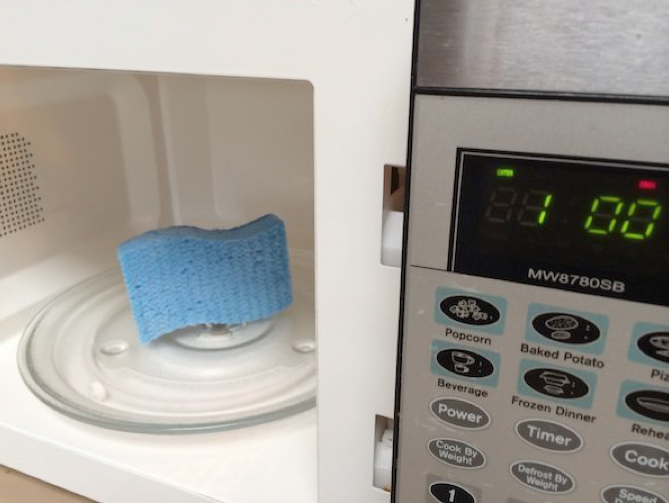 ¿DID YOU KNOW THAT ONE OF THE POTENTIAL DANGERS OF INFECTION CAN BE IN THE KITCHEN SPONGES?
MOISTURE CAN MAKE A NICE PLACE TO BACTERIA PATHOGENIC DIFFICULT TO REMOVE.
¿WANT TO KNOW A FAST AND VERY EFFECTIVE REDUCE BACTERIA?
HEAT THE SPONGE IN THE MICROWAVE FOR 1 MINUTE, 99.9% WILL REDUCE BACTERIA AND MOLD.